Rough week. And although it's Saturday, my rough week isn't over yet.
The 49ers lost a nail biter even WITH a 2-point conversion on Sunday. That was the beginning of my shitty week. I HATE New Orleans.
The only sliver of good weather we've had lately (it's supposed to be 20 degrees today) and I'm stuck in the office. WTF!
Not only am I stuck in the office, I am doing a shit load of heat tracing. (for you engineers, drafters and designers in my field, you know how shitty that can be, especially when you're doing it all day)
I noticed my chances of getting to where I want in my personal life are getting slimmer and slimmer by the day. And I believe I blew it the other day. But ain't even mad, 'cause that's me and luck/karma working in perfect harmony. Fuck that.
Finally finished volunteering for Youth Basketball try-outs this week. I like evaluating children. Not because I love children, but because the fate of their parent's dream of having their son in Team 1 this year falls directing into my hands. Muahahaha.
I've been feeling down lately, so I bought myself a pair of Photoblue AM 95's to cheer myself up.
Caught the season premiers of The Office, Big Bang Theory and Hell's Kitchen. I don't watch too much TV but I'll always make time to catch these shows.
Played ball for the first time in a couple weeks. I hate Teen Nights. No gyms available ANYWHERE. We played outside for 2 hours, I really hope I don't get sick, I can't afford to get sick.
Started the Insanity Program a couple weeks ago. It's some tough shit. I noticed my stamina, muscle endurance and breathing has gotten a little better after a few sessions of this. I guess I'll keep powering through it and see where it takes me. Today: Plyometric Circuits.
Hopefully things get alot brighter for me soon.
Oh right, a WDYWT? for the week: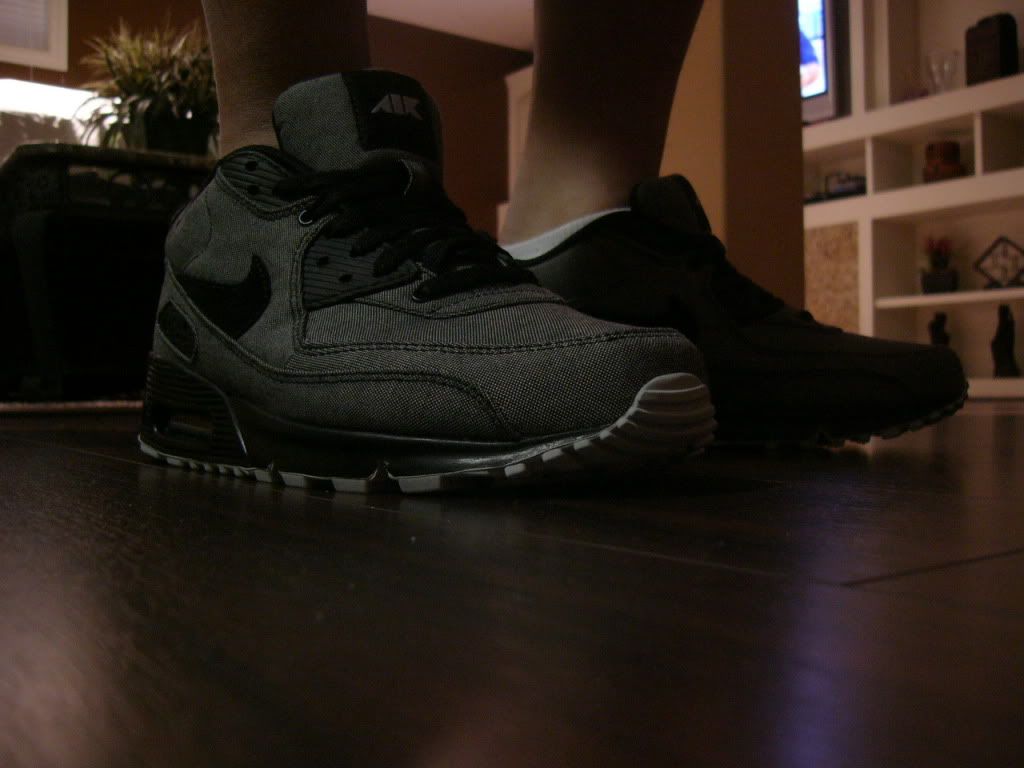 Black/Grey Denim
One.